Ref:
Date:
Location:
Photographer:
[clikcontent type=paymentBuyLink replaceable=true]
Ref:
Date:
Location:
Photographer:
[clikcontent type=paymentBuyLink replaceable=true]
news
On Monday 21st Jan,
Steve Lewis
will be visiting us to talk on
Time-Lapse Photography
. This should be a very interesting evening.
See his webpage here
www.stevelewis.photography.
On Monday 14th January
we had our President,
Graham Blackwell
give a talk entitled
Travels in the USA.
He had digitised his old slides, and it was amazing to see how well the colour was rendered. A very interesting talk, showing Graham's love of dramatic landscapes and architecture.
2nd Themed Competition, 10 December
The second themed competition of the season was held on Monday, 10 December with the theme
Water
.
There were 92 entries from a total of 25 members. The four judges, chosen from members of the Society who did not enter the competition had a hard job separating the images, since most – if not all –were of a very high quality. They agreed a ground rules that the "water"" should be a significant part of the story of the image, not just an incidental. Even that did not help much. After a first run-through the top 10 images were accessed again until an overall winner was agreed. This was by Simon Roberts, and is shown below. More results are in the "Galleries" section of this web-site.
This did not stop discussion of the result. Some disagreed with the placing, but the judges are always right.

Christmas Social at the Pant-yr-Ochain, 8 December
Long Lenses, with Mike Smith

On Monday, 3 December, Mike Smith, a regular member of the Wrexham and District Photographic Society gave a lavishly illustrated talk on his experience of "Long Lenses"

He started by reviewing briefly his career, and how he became interested in photography, and latterly, long lenses. He has family in the west of Canada, so frequently visits, and takes advantage of these visits to take his cameras to the Rockies. His photographs of bears, Black, Grisly and the rarer Kermode, show a remarkable range of activities but his collection of images also show eagles, deer, marmots – and almost anything that lives and moves in the mountains.

When in Wrexham much of his long lens activity centres on Chester Zoo. Here, the long lenses allow close-ups of exotic animals, thus restricting the background scene of inappropriate civilisation.

Unlike many speakers Mike gave us the details of camera, lens, aperture, speed and ISO for most of his images. This adds greatly to the value of the evening. He finally gave us his advice for using long lenses. His experience covers effective focal lengths up to 1200mm. Tripods are advised, but not absolutely necessary with modern lenses. Some of Mike's photographs were taken from a moving truck or even a small boat. He advises setting the aperture and speed depending on the subject and letting the camera decide the ISO and white balance. Choice of spot metering. centre balanced or matrix again depends on the subject and its relation to the background. Mike does not believe in computer enhancements.

In all a most interesting and technically helpful evening.

Sarah Canton at WDPS

Sarah Canton, a long time friend and member of WDPS came to talk to us on Monday, 19 November. Sarah is a well recognised landscape and seascape photographer having won the Scottish Seascape Competition in 2017.
Her images show her style of subtle colours and exquisite composition combined with compelling scenery. She always tries to get the correct image in the camera and does not rely on image manipulation or other post-production activities. However, she does maintain that the essential accessories for landscape photography are wellington boots, a campervan, and a mountain bike or strong walking shoes to get to the correct location in time for dawn's early light. She also shows great patience for the light to be right and shadows or clouds to get to the correct position. With this level of dedication she produces wonderful results.
Her talk was enthusiastically received and resulted an interesting question and answer session.
More of Sarah's work can be seen on her web-site www.sarahcantonphotography.co.uk . She exhibits at a number of Snowdonia Galleries.


---
Macro Photography by Justin Garner
We had a talk and demonstration by Justin Garner on Macro Photography on Monday, 12 November. It was very well attended.
Justin showed many images of flowers, fungi and insects together with comments on his techniques, lenses and modus operandi. He advised that extension tubes could give satisfactory results, but better images were obtained with dedicated macro lenses. He recommended a 100mm focal length, since many of his macro images were insects photographed from a range of more than a metre.
Justin also recommended early morning photography when the light was less harsh and insects were resting. He also highlighted that one advantage of macro photography was that it could be done in the garden, in close fields or even the kitchen, and so did not require expeditions to landscape environments.
After the break Justin demonstrated focus stacking photography using a watch as a subject.
Focus stacking (also known as focal plane merging and z-stacking or focus blending) is a digital image processing technique which combines multiple images taken at different focus distances to give a resulting image with a greater depth of field than any of the individual source images.
The camera is moved by small amounts on a rail as images are taken. The resulting images are combined using appropriate software. Justin carried out the whole process in a few minutes giving an impressive image.
More of Justin's work can be seen on his web-site, :www.jags-photography.co.uk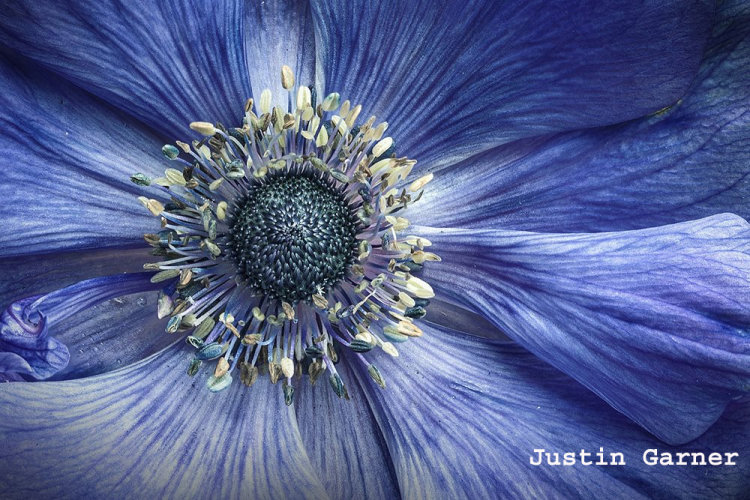 ---
Quadrangular Comp Result
The final scores have been tallied and verified, and I can announce that Wrexham and District Photographis Society improved their previous position of third to a very close second. Well done, WDPS. Particular congratulations to Gwilym for Autumnal Llyn Padarn which averaged 17 points, to Simon for Living on Thin Ice (17.3 points) to Graham for Menorcan Lighthouse (17.3), to Jason for Baby Black Rhino on the run (17.8), to Mike for Land of the Long White Cloud (18.3), and Simon again for his White Tailed Sea Eagle, Norway which was placed second overall with 19 points.
The overall club scores were :1st Ards Camera Club (NI) 1005 points, 2nd WDPS 981 points, 3rd Hamilton Camera Club (Scotland) 936 points, 4th Corby Photographis Club (Eng) 923 points.
First Internal Competition

On Monday, 29 October the WDPS held the first Internal Competition of the Season. This was judges by Steve Carr, who had difficult decisions based on the quality of the images and the various genres. It was clear he looked for images which held a story, as well as the usual photographic merits of composition and balance. As usual, his commentary on each image contained good advice and good humour.

The winners included a number of members who have only recently joined the Society. The placed images in the three sections, Colour Prints, monochrome Prints and Projected digital Images can be seen in the Gallery section of this web-site.

---
Image "San" by Andy Humphries, winner of the PDI section. An image with good composition and colour – and a story.
PAGB Inter-club Print Competition.

On Sunday, 28 October the PAGB held its annual Inter-Club Print competition in Blackburn This competition is open by invitation to clubs representing the Photographic Federations in the UK. W&DPS was invited, together with the Conwy Camera Club to represent the NWPA. There were 35 clubs in the competition.
In the first round each club submits 12 prints, which are judged by a panel of three. The top eight clubs then submit new prints for judges to find the overall winner. Those clubs that do not qualify enter the Plate Competition, and submit more prints.
The quality of prints was, as expected, very high, and the WDPS was proud to compete at this level. The good news does not continue – WDPS came last. The overall winners being the Rolls-Royce Camera Club.
Images will be available on the PAGB web-site soon.

On Monday 22 Oct we were entertained by Simon Roberts, and were blown away by the quality of his photography. He took us on a journey through his photographic life, and explained very clearly how he achieved many of his truly exceptional shots. It was an evening thoroughly enjoyed by all present.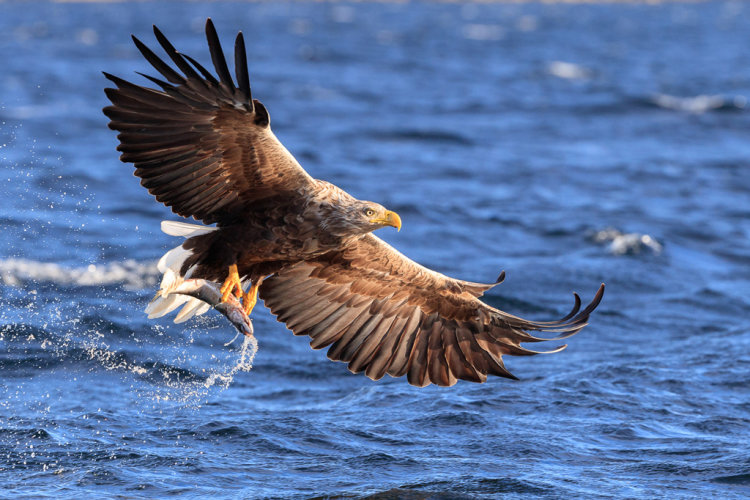 ---
Christine Widdall
On Monday 8th October we had an illustrated talk by Christine Widdall MPAGB EFIAP FBPE. As expected, she showed us many prints in different categories, landscapes, nature, portraits of actors, dancers and Goths (and even real people) and still life. These showed her enthusiasm for the subjects, her technical expertise, artistic leanings and her imagination. Most, if not all, her images had been digitally manipulated, composites and HDR, but without exception, were breathtaking. She did say to those who are not fans of HDR that these techniques only replicated those used in the dark room ages ago, but are a great deal easier to apply.

Her talk was slightly enlivened by a power failure during the interval. Fortunately this only affected the room lighting and not the print viewing box.

Christine's images can be seen and admired at http://christinewiddall.co.uk

She also offered club members a 20% discount code for use on Permajet products. Contact Ian for this code should you wish to use it.

Snowdonia outing
On the previous day, Sunday 7th October, a group of 11 photographers from the Society went to Snowdonia for a "landscape" exercise. The first visit was to the west end of Llyn Dinas. This enabled true landscape photography, judging near, middle and distant aspects of the images with the lake water providing a calming reflective surface. There was also interest in the outfall stream which had small rapids giving moving water experience. The sun shone weakly, but nevertheless added drama.

In the afternoon the group moved to the Ogwen Valley and after a short diversion to the view points of the lake became engrossed in the Rhaeadr Ogwen below the road bridge. By then the sky had become very grey, giving a flat light, which was disappointing , but the subtle use of graduated filters allowed the group to hone their skills. There must have been close to a thousand images taken on the day, so there will be many excellent ones.
All were indebted to the experienced photographers in the groups who were all willing to pass on advice.


---
On Monday, 1st October we had an illustrated talk by Richard Hainsworth on A journey through China, Tibet and Nepal. He took us to historic and contemporary sites, and gave much information on the different cultures in these three countries. He showed what a travelogue could be when the images are taken by a capable and sympathetic photographer. His talk will encourage us to turn our travel snaps into a coherent story.

.
---
On Monday 24 September we had the first of the season's "Themed" PDI competitions. The Theme was "Patterns". This attracted about 80 entries, which were judged by a panel of four judges from the Society. The results were close, but the eventual winner was "Victorian Staircase" by Jason Wharam
---
On Monday 17th Sept we had a very successful Tabletop session at the club. 25 members tried their hands at various still life and light painting stations, and once again the more experienced members did a great job in helping others and sharing their skills. There are plenty of examples of your efforts on our Facebook page, and on our Twitter feed. Here is just one...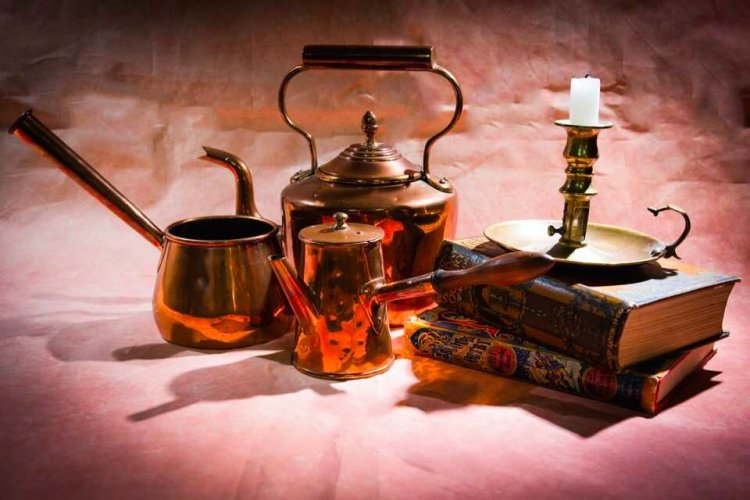 ---
Our first outing of the season was marked by some challenging lighting conditions, but those of you who went enjoyed a great evening shooting in Llangollen. I was particularly pleased to see how the more experienced photographers were helping others, sharing their skills and knowledge. That's what makes a successful club.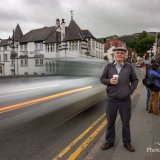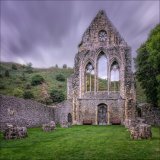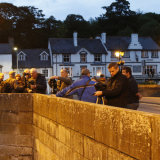 ---
On the fourth Monday of each month we will have a workshop in the back room from 7.00 to 7.45.
---
We are pleased to advise that two of our Members have had images selected by the North Wales Photographic Association for the Celtic Challenge Competition.
They are Gwilym Jones with his image entitled
"Autumn Llyn Padarn"
and Mike Mason with his image entitled
"Land of the Long White Cloud"
Well done to them both.
---
Jason Wharam has previously offered substantial discounts on photographic products he sells. Here are some examples.
Please contact him at the club to take advantage of this offer.
---