Ref:
Date:
Location:
Photographer:
[clikcontent type=paymentBuyLink replaceable=true]
Ref:
Date:
Location:
Photographer:
[clikcontent type=paymentBuyLink replaceable=true]
news
Monochrome Competition, 18 March 2019.

Last Monday the WDPS annual monochrome competition for the Peter Clydesdale Trophy was held. There are two parts, Prints and PDIs with the judge scoring all the entries. Then a choice is made between the top print and the top PDI to decide the "Monorpint" winner..

This year the judge was Philip Chadwick DPAGB, BPE4, AWPF, AFIAB. There were 59 entries in the DPI category, and 21 Prints. He carefully examined each and was generous in his praise for good features and helpful with his suggestions for less good distractions. Much of his advice wes to avoid highlights near rhe edge of images, and to consider vignetting to concentrate attention onto the main feature of the image. These are particularly important in monochrome where the attraction of colour is not available.

In both DPIs and Prints Phil's top choice was an "character" portrait of a mature man – and , by chance, both were self-portraits by WDPS members First in the PDIs was Mike Mason with Self Portrait . and first in the prints was Blind Date by John Hallard.



Blind Date by John Hallard



Self Portrait by Mike Mason




Chairman's Night, 11 March 20019.

Last Monday evening was the WDPS Chairman's Night. On this occasion the Chairman, Ian Wilson, is able to plan an evening as he wishes. Ian started by overseeing a general knowledge quiz, which demonstrated a degree of ignorance in the Society membership, very few gaining more than half marks. However, it was all good natured, and the rest of the evening more enjoyable. He had asked the members to bring in close-up or macro images, and he gathered over 90 entries. These were then projected in a series of elimination rounds, as judged by the members present. The eventual winner was an image of a spider on its web by Eddie Naish.
A successful raffle was held, the proceeds of which will go to the Nightingale House Hospice.
Eddie Naish, Araneus diademats


Tillman Kleinhaus, ARPS EFIAP/b DPAGB BPE3* 4 March.

Tillman gave us a talk entitles "Digital do's and Don'ts". His experience goes back to the very early days of digital photography, when cameras were fixed focus, fixed aperture and a resolution of 320 by 240 pixels. He was able to keep up with camera development due to the foresight of the school where he was a staff member. Digital soon showed advantages over dark room methods.
He showed a number of prints, both monochrome and colour, from the early days which had been heavily manipulated. His message was that unless the viewer felt involved with the emotion of the image, it was not successful.
In the latter half of his talk he showed some AVs which had been converted from slide AVs. He said that although the technology had considerably changed since the 1990s, good photography was still good photography.
On the same evening Jason Wharam gave a tutorial on the value of RAW images, and the use of Photoshop to extract the best images. A pdf document is available to download through the WDPS Facebook page.



Creative Competition, 25 February 2019

On Monday, 25 February the WDPS held the annual "Creative Competition". This encourages entrants to be imaginative in the setting of the image, or in the computer manipulation of that image. Each image entered can be created from any number of originals, as long as those originals are the work of the WDPS member.
There was a strong entry of 49 images which the judge, Richard Hainsworth, reviewed with constructive comments. The main lesson might be that even in highly manipulated images attention to detail is still important, for example, edges of cut-outs.The winner, with a still life of a old plate camera with accessories was Eddie Naish, second with highly manupualted "Fire-eater"was Peter Emerson. These two winners demonstrate well the diverse nature of "creative" images.



Lancaster Camera, by Eddie Naish.


Fire-Eater by Peter Emerson



Three Way Competition, Wrexham, Oswestry, Whitchurch

On Wednesday, 20 February, the annual three way competition between the photographic clubs of Wrexham, Oswestry and Whitchurch (WOW) took place at the Oswestry Photographic Society's usual meeting place, Sweeney Hall Hotel,
In this competition each club provides 20 PDIs and these are presented in random order to the judge. The judge, on this occasion, Roger Cable, gives his comments and marks each out of 20. The Club with the highest total is declared the winner
The competition was extremely close. Five images were given the maximum mark of 20, one of which was for Simon Robert's "Sea Eagle".
The final result was very close. Both Wrexham and Whitchurch scored 318 points, with Oswestry scoring 316. Close to a three way tie.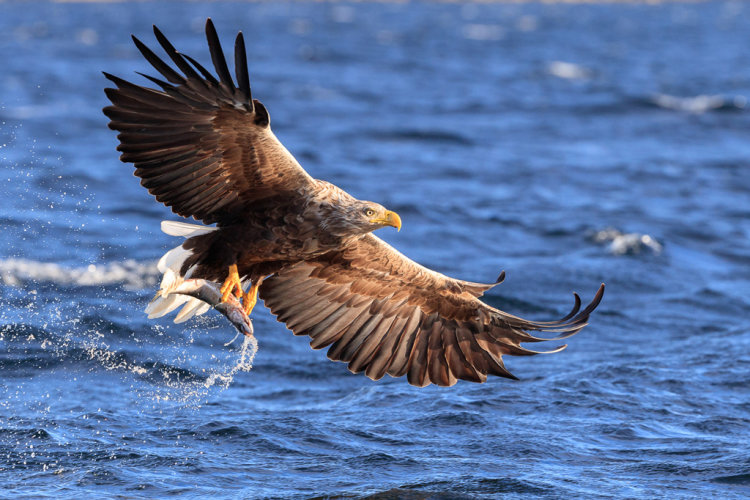 Sea Eagle, by Simon Roberts. WDPS best scoring entry.


Sam Chaloner Talk

On Monday, 18 February the WDPS had a very interesting and entertaining talk from Sam Chaloner. Sam has been the principal photographer and media affairs officer at Airbus, Broughton and also a lecturer on photography at Chester. His interest in the subject dates well back to "dark-room" times, buthe is well integrated into digital age
He explained how it was happenstance that got him into photography, and then into his position at Airbus, but he showed by his images that his expertise include people, airplanes, portraits and artistic interpretation. He showed us photographs of VIPs, including Princess Diana , various prime ministers and foreign royalty, he showed images of aircraft, both inside and outside and many air-to-air and he showed us portraits in B&W from his most recent work. He related many amusing anecdotes, often concerning the erratic behaviour of test pilots. He also introduced us the impressive work of his photographic assistant, Laura Hopkinson.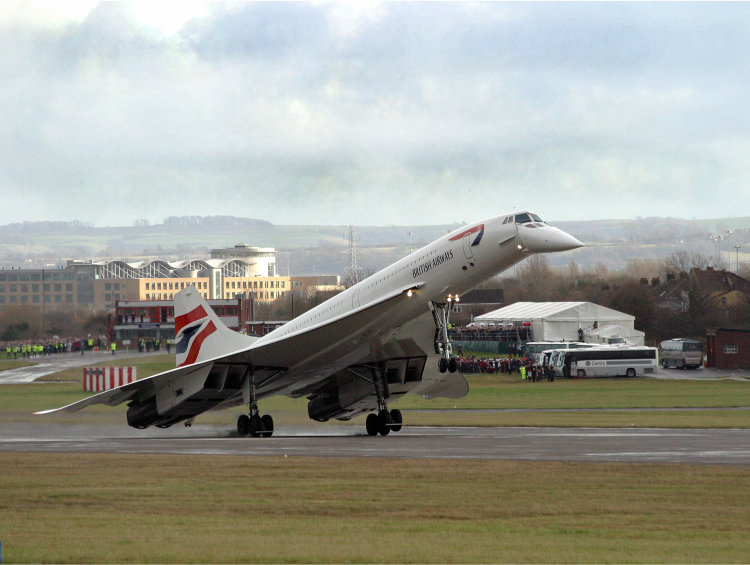 ---
Concorde's Last Landing, Photograph by Laura Hopkinson
---
A Hard Road to Travel. Photographer Sam Chaloner



Jason Wharam entertained us with an exceptional talk on Mon 11th Feb.
He traced his career from a hunter to a conservationist and shared stories of his life as a safari guide in southern Africa, all illustrated with incredible photography. He gave us a disturbing insight into the illegal ivory and rhino horn poaching industry, and explained how he is working to counteract this and help the Save the Rhino Foundation. The members were all enthralled by his story, and captivated by the images he showed us, some of which were quite disturbing.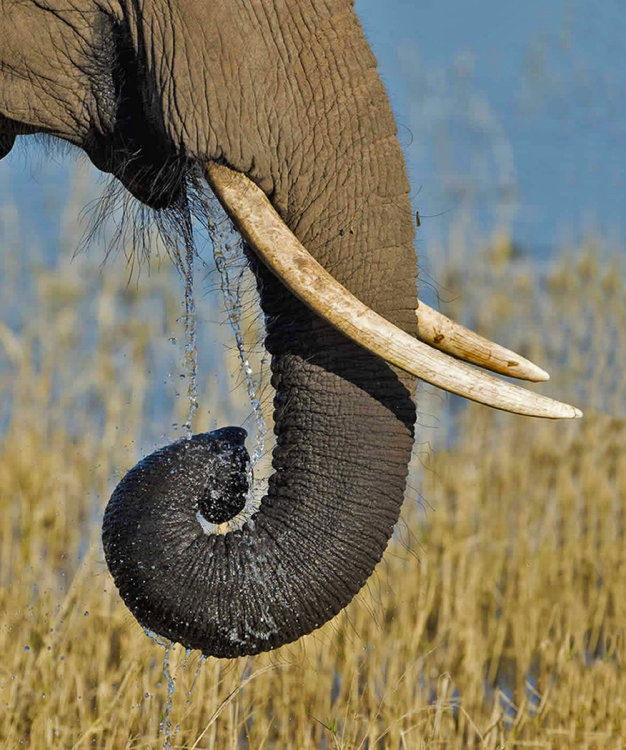 Eye-Scape Competition.

On Monday 4th February the WDPS held its annual "Eye-Scape " Competition. In this competition each entrant provides one to three PDI images in each of three categories, Landscape, Sea-Scape and Urban-Scape. All images are scored by the judge, and the author with the highest total from the best three images- one from each section – becomes the winner. This competition is designed to slightly bias against experts in any one of the fields.
As ever, the judge, Philip Milton, had a difficult time, but gave several images a maximum of 20 points. The overall winner was John Hallard LRPS, with both Simon Roberts and Eddie Naish close behind. Congratulations to all. See the images in the Gallery section.


Second Internal Competition

On Monday, 28 January 2019 the WDPS held the second leg of its annual Internal Competition. The adjudicator was Chris Kay.
In both the colour print and mono print sections there were 11 entries. In the PDI section of the competition there were 51 entries. This shows the increasing popularity of PDI entries. PDIs are easier to prepare and cheaper to enter, but whatever format was chosen there was an abundance of high quality images on display.
Chris Kay was generous in his comments, specifically highlighting good points, and suggesting where improvements could be made. The winners of the three sections were Colour Prints, John Hallard, LRPS, Mono Prints, again John Hallard LRPS, and PDIs ,equal Paul Harris and Gwilym Jones.
All ranked images can be seen in the Gallery section of this web-site.



On Monday 21st Jan, Steve Lewis treated us to a superb presentation on Time-Lapse Photography. The beauty of his photography and the professionalism of his presentation was amazing, and we all learned a great deal about how to plan, shoot and produce excellent time-lapse movies. Particularly impressive was his ability to perfect 'holy grail' shots, which seamlessly run from daylight into darkness without the exposure going off at any point. Thank you, Steve.

On Monday 14th January we had our President, Graham Blackwell give a talk entitled Travels in the USA. He had digitised his old slides, and it was amazing to see how well the colour was rendered. A very interesting talk, showing Graham's love of dramatic landscapes and architecture.

2nd Themed Competition, 10 December
The second themed competition of the season was held on Monday, 10 December with the theme Water.

There were 92 entries from a total of 25 members. The four judges, chosen from members of the Society who did not enter the competition had a hard job separating the images, since most – if not all –were of a very high quality. They agreed a ground rules that the "water"" should be a significant part of the story of the image, not just an incidental. Even that did not help much. After a first run-through the top 10 images were accessed again until an overall winner was agreed. This was by Simon Roberts, and is shown below. More results are in the "Galleries" section of this web-site.
This did not stop discussion of the result. Some disagreed with the placing, but the judges are always right.


Christmas Social at the Pant-yr-Ochain, 8 December
Long Lenses, with Mike Smith

On Monday, 3 December, Mike Smith, a regular member of the Wrexham and District Photographic Society gave a lavishly illustrated talk on his experience of "Long Lenses"

He started by reviewing briefly his career, and how he became interested in photography, and latterly, long lenses. He has family in the west of Canada, so frequently visits, and takes advantage of these visits to take his cameras to the Rockies. His photographs of bears, Black, Grisly and the rarer Kermode, show a remarkable range of activities but his collection of images also show eagles, deer, marmots – and almost anything that lives and moves in the mountains.

When in Wrexham much of his long lens activity centres on Chester Zoo. Here, the long lenses allow close-ups of exotic animals, thus restricting the background scene of inappropriate civilisation.

Unlike many speakers Mike gave us the details of camera, lens, aperture, speed and ISO for most of his images. This adds greatly to the value of the evening. He finally gave us his advice for using long lenses. His experience covers effective focal lengths up to 1200mm. Tripods are advised, but not absolutely necessary with modern lenses. Some of Mike's photographs were taken from a moving truck or even a small boat. He advises setting the aperture and speed depending on the subject and letting the camera decide the ISO and white balance. Choice of spot metering. centre balanced or matrix again depends on the subject and its relation to the background. Mike does not believe in computer enhancements.

In all a most interesting and technically helpful evening.

Sarah Canton at WDPS

Sarah Canton, a long time friend and member of WDPS came to talk to us on Monday, 19 November. Sarah is a well recognised landscape and seascape photographer having won the Scottish Seascape Competition in 2017.
Her images show her style of subtle colours and exquisite composition combined with compelling scenery. She always tries to get the correct image in the camera and does not rely on image manipulation or other post-production activities. However, she does maintain that the essential accessories for landscape photography are wellington boots, a campervan, and a mountain bike or strong walking shoes to get to the correct location in time for dawn's early light. She also shows great patience for the light to be right and shadows or clouds to get to the correct position. With this level of dedication she produces wonderful results.
Her talk was enthusiastically received and resulted an interesting question and answer session.
More of Sarah's work can be seen on her web-site www.sarahcantonphotography.co.uk . She exhibits at a number of Snowdonia Galleries.


---
Macro Photography by Justin Garner
We had a talk and demonstration by Justin Garner on Macro Photography on Monday, 12 November. It was very well attended.
Justin showed many images of flowers, fungi and insects together with comments on his techniques, lenses and modus operandi. He advised that extension tubes could give satisfactory results, but better images were obtained with dedicated macro lenses. He recommended a 100mm focal length, since many of his macro images were insects photographed from a range of more than a metre.
Justin also recommended early morning photography when the light was less harsh and insects were resting. He also highlighted that one advantage of macro photography was that it could be done in the garden, in close fields or even the kitchen, and so did not require expeditions to landscape environments.
After the break Justin demonstrated focus stacking photography using a watch as a subject.
Focus stacking (also known as focal plane merging and z-stacking or focus blending) is a digital image processing technique which combines multiple images taken at different focus distances to give a resulting image with a greater depth of field than any of the individual source images.
The camera is moved by small amounts on a rail as images are taken. The resulting images are combined using appropriate software. Justin carried out the whole process in a few minutes giving an impressive image.
More of Justin's work can be seen on his web-site, :www.jags-photography.co.uk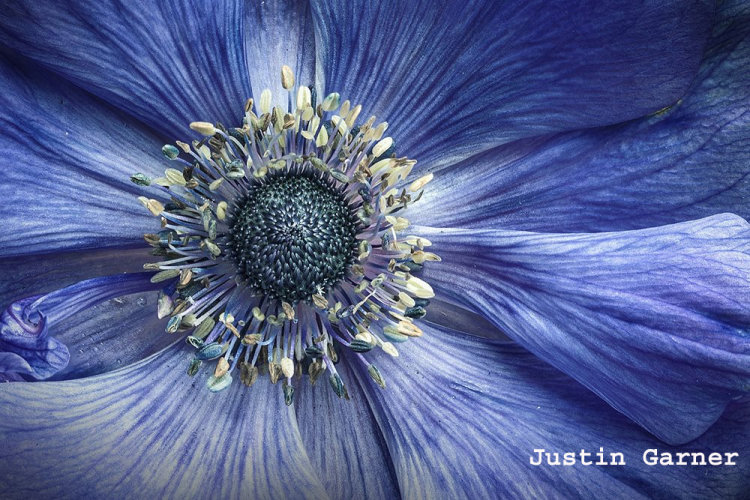 ---
Quadrangular Comp Result
The final scores have been tallied and verified, and I can announce that Wrexham and District Photographis Society improved their previous position of third to a very close second. Well done, WDPS. Particular congratulations to Gwilym for Autumnal Llyn Padarn which averaged 17 points, to Simon for Living on Thin Ice (17.3 points) to Graham for Menorcan Lighthouse (17.3), to Jason for Baby Black Rhino on the run (17.8), to Mike for Land of the Long White Cloud (18.3), and Simon again for his White Tailed Sea Eagle, Norway which was placed second overall with 19 points.
The overall club scores were :1st Ards Camera Club (NI) 1005 points, 2nd WDPS 981 points, 3rd Hamilton Camera Club (Scotland) 936 points, 4th Corby Photographis Club (Eng) 923 points.
First Internal Competition

On Monday, 29 October the WDPS held the first Internal Competition of the Season. This was judges by Steve Carr, who had difficult decisions based on the quality of the images and the various genres. It was clear he looked for images which held a story, as well as the usual photographic merits of composition and balance. As usual, his commentary on each image contained good advice and good humour.

The winners included a number of members who have only recently joined the Society. The placed images in the three sections, Colour Prints, monochrome Prints and Projected digital Images can be seen in the Gallery section of this web-site.

---
Image "San" by Andy Humphries, winner of the PDI section. An image with good composition and colour – and a story.
PAGB Inter-club Print Competition.

On Sunday, 28 October the PAGB held its annual Inter-Club Print competition in Blackburn This competition is open by invitation to clubs representing the Photographic Federations in the UK. W&DPS was invited, together with the Conwy Camera Club to represent the NWPA. There were 35 clubs in the competition.
In the first round each club submits 12 prints, which are judged by a panel of three. The top eight clubs then submit new prints for judges to find the overall winner. Those clubs that do not qualify enter the Plate Competition, and submit more prints.
The quality of prints was, as expected, very high, and the WDPS was proud to compete at this level. The good news does not continue – WDPS came last. The overall winners being the Rolls-Royce Camera Club.
Images will be available on the PAGB web-site soon.

On Monday 22 Oct we were entertained by Simon Roberts, and were blown away by the quality of his photography. He took us on a journey through his photographic life, and explained very clearly how he achieved many of his truly exceptional shots. It was an evening thoroughly enjoyed by all present.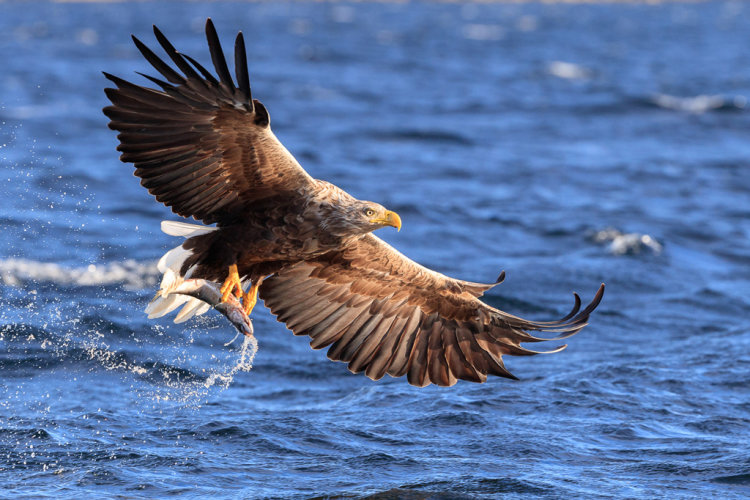 ---
Christine Widdall
On Monday 8th October we had an illustrated talk by Christine Widdall MPAGB EFIAP FBPE. As expected, she showed us many prints in different categories, landscapes, nature, portraits of actors, dancers and Goths (and even real people) and still life. These showed her enthusiasm for the subjects, her technical expertise, artistic leanings and her imagination. Most, if not all, her images had been digitally manipulated, composites and HDR, but without exception, were breathtaking. She did say to those who are not fans of HDR that these techniques only replicated those used in the dark room ages ago, but are a great deal easier to apply.

Her talk was slightly enlivened by a power failure during the interval. Fortunately this only affected the room lighting and not the print viewing box.

Christine's images can be seen and admired at http://christinewiddall.co.uk

She also offered club members a 20% discount code for use on Permajet products. Contact Ian for this code should you wish to use it.

Snowdonia outing
On the previous day, Sunday 7th October, a group of 11 photographers from the Society went to Snowdonia for a "landscape" exercise. The first visit was to the west end of Llyn Dinas. This enabled true landscape photography, judging near, middle and distant aspects of the images with the lake water providing a calming reflective surface. There was also interest in the outfall stream which had small rapids giving moving water experience. The sun shone weakly, but nevertheless added drama.

In the afternoon the group moved to the Ogwen Valley and after a short diversion to the view points of the lake became engrossed in the Rhaeadr Ogwen below the road bridge. By then the sky had become very grey, giving a flat light, which was disappointing , but the subtle use of graduated filters allowed the group to hone their skills. There must have been close to a thousand images taken on the day, so there will be many excellent ones.
All were indebted to the experienced photographers in the groups who were all willing to pass on advice.


---
On Monday, 1st October we had an illustrated talk by Richard Hainsworth on A journey through China, Tibet and Nepal. He took us to historic and contemporary sites, and gave much information on the different cultures in these three countries. He showed what a travelogue could be when the images are taken by a capable and sympathetic photographer. His talk will encourage us to turn our travel snaps into a coherent story.

.
---
On Monday 24 September we had the first of the season's "Themed" PDI competitions. The Theme was "Patterns". This attracted about 80 entries, which were judged by a panel of four judges from the Society. The results were close, but the eventual winner was "Victorian Staircase" by Jason Wharam
---
On Monday 17th Sept we had a very successful Tabletop session at the club. 25 members tried their hands at various still life and light painting stations, and once again the more experienced members did a great job in helping others and sharing their skills. There are plenty of examples of your efforts on our Facebook page, and on our Twitter feed. Here is just one...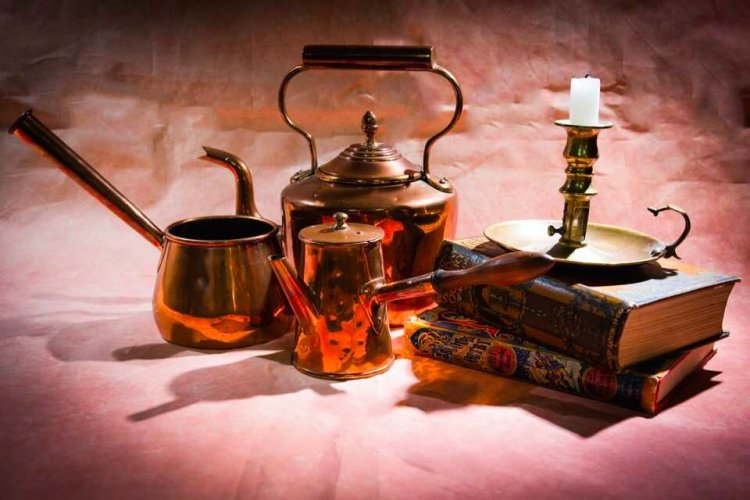 ---
Our first outing of the season was marked by some challenging lighting conditions, but those of you who went enjoyed a great evening shooting in Llangollen. I was particularly pleased to see how the more experienced photographers were helping others, sharing their skills and knowledge. That's what makes a successful club.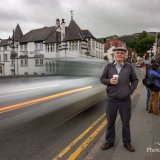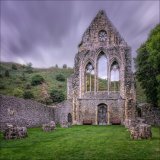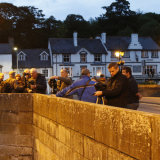 ---
On the fourth Monday of each month we will have a workshop in the back room from 7.00 to 7.45.
---
We are pleased to advise that two of our Members have had images selected by the North Wales Photographic Association for the Celtic Challenge Competition.
They are Gwilym Jones with his image entitled
"Autumn Llyn Padarn"
and Mike Mason with his image entitled
"Land of the Long White Cloud"
Well done to them both.
---
Jason Wharam has previously offered substantial discounts on photographic products he sells. Here are some examples.
Please contact him at the club to take advantage of this offer.
---